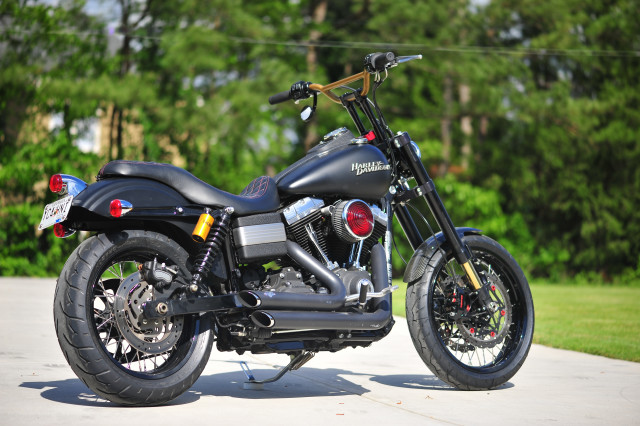 Jacked –  that's the word that came to mind when i got my first snootful of Brenna's Dyna – put together by Nick @ PopsGarageFab.com. I looked at this relatively stock Dyna, resplendent in it's denim black paint and thought – "damn, that's a lot of suspension, that's one jacked machine".
read more
Looking at the machine presented here, you cannot help but be impressed, and feel more than a little excited.
The Blue Girl, a 1985 FXRT. is one striking machine.
read more