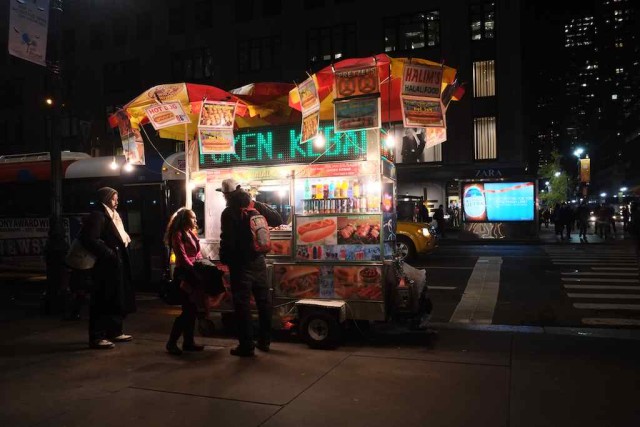 Back when, I worked in what was referred to as Graphic Design. It was clear what services we offered, when I mentioned the term "graphic design" to a prospect. Brand & corporate identity, collateral for organizations and businesses, signage, annual reports, packaging and displays, trade show materials, business presentations, etc.- this was the stock in trade for the graphic design firm.
At that time, many design firms were Generalists: problem solvers, innovators and communicators, helping businesses form their communications strategy, applying that thinking to all facets of their appearance, including the manner in which they sold or dispensed their products. Good design firms had nearly all of their services in-house, and free-ranged inside a client company, looking to help, or add value to a wide variety of (mostly marketing, sometimes product development) initiatives.
In short order, the world became very complex, and so followed Marketing. In the mid 1980's, design was being split into evermore specific niches: Corporate Identity, Branding, Packaging, Environmental and Retail, Industrial, Materials, etc. – each demanding its own sensitivities, nomenclature and process.
In the 1990's we added the Internet to this mix, as Ad Agencies weren't in on the land rush at that time. Appearance & interaction, custom programming, search and content management; the "Design" landscape got deep, it also got very broad – and quickly. Ad Agency's began to assimilate Interactive shops, allowing them to offer this broad (and messy), and increasingly necessary palette of digital services under one roof.
So at this point, it became cheaper and easier (and smarter from a liability perspective) for many firms, to draw lines in the sand, pick a spot and dig in.
They got Specific.
Or they were acquired, morphed into larger Holding Company constructions.
Specificity can be frightening. It means you've admitted you cant be everything to everyone; that you need to focus your efforts on a target. The willingness to say "no", is also part of the character of Specificity. You will turn business away. Successful specialists for the most part, have broad professional networks allowing them to refer in these cases, avoiding presenting a dead end to the person seeking assistance.
Specificity can be liberating too, and it is required in many instances, to compete in today's marketplace. Marketing, the world at large and investment in staffing and technology all conspire – demanding we present ourselves as narrow lane players: SEO, UI/UX, content, programming, media, metrics, blogging, video, webmaster, compliance, mobile, social media… the onion has a never ending number of layers, with more added daily.
One downside of Marketing Services Specificity for a Client means that oftentimes, the onus is on them to stitch the pieces, teams and capabilities together, to make "it all" work. The upside is that a Client can have the very best, deep dive players in the most important and specific subject matter areas: having marketing and tech ninjas where they matter most.
But based on some of the emails I've received, and conversations I am having, increasingly clients are interested in the older Generalist "design firm" model, where many critical /relevant marketing services live under a single roof, led by knowledgeable subject matter owners. In those important instances where very deep divers are required, Agency's can act as Producers and shop outside for very specific expertise (shopping cart abandonment, for instance), this is nothing new.
The Generalist model seems to work for Clients. It is simpler to understand accountability, and fosters the broad relationships and dialogues needed for deep collaboration. It makes sense, the fewer the players, voices, opinions and agendas, the better and more focused the relationships in place. In a more Generalist type of firm, it is important to identify and foster ownership of subject matter expertise; thereby representing that important agenda when conversations ensue.
So, rather than pursuing a hyper narrow lane of opportunity, why not consider broadening your scope, presenting the benefits of a broader Generalist POV to your clients. Your conversations will guide you to opportunity not offered to narrow-lane players, and I bet your clients will love you for it.
Thoughts?
stephenberner@me.com